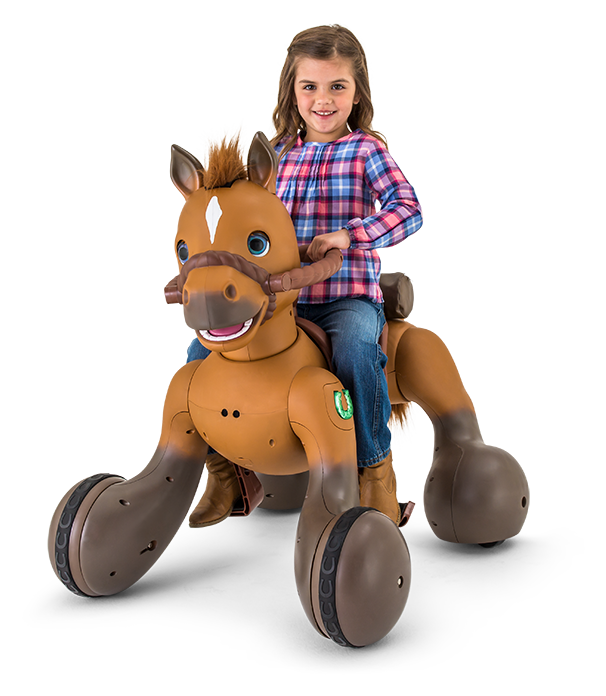 Your child's new best friend combines ride-on toy fun with interactive pony play to create hours of imaginative play time and a lifetime of memories.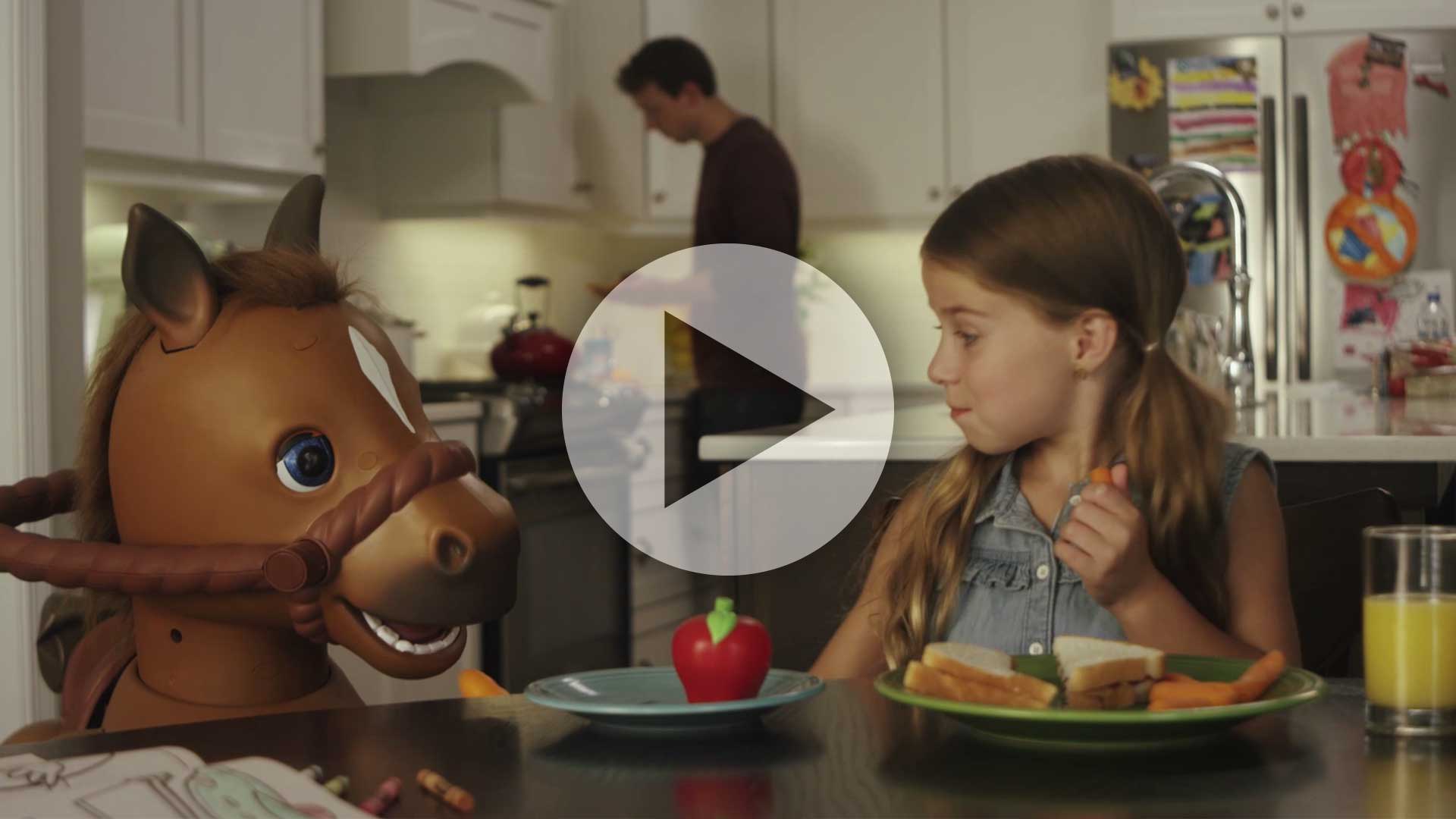 Meet Rideamals Scout Play and Ride Pony
Get ready to build a lifetime of memories! Ride, feed, dance and groom, Scout does it all.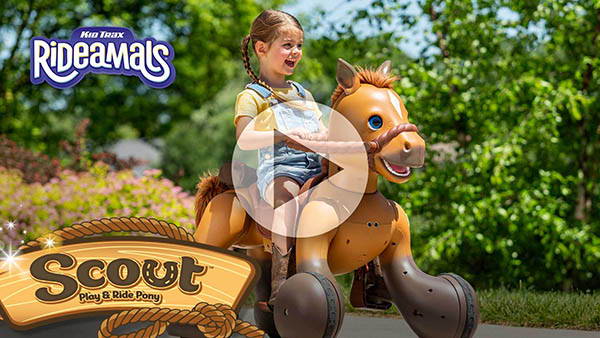 Rideamals Scout Product Overview
Meet Scout, a new kind of interactive ride-on toy and your kid's new best friend!
Take Scout for a fun ride

Choose from two speeds up to 4 mph, then press the horseshoe to hear Scout's special riding songs.
Carrots and apples are Scout's favorites. Listen for the chomp-chomping (and
maybe even a burp).
You can brush Scout's mane. Wiggles and neighs let you know Scout loves to be groomed.
Two-steppin' is one of Scout's specialties. Start the music, join in and see all the sweet moves—yee-haw!
From happy wiggles to sweet neighs, you can see and hear the joy all over Scout's face when being petted.
Bring Scout along for the walk

Scout can move easily on everything from carpet to sidewalks. Simply take the reins and lead on!
Imaginative play is an important part of childhood development:
Supports social & emotional growth
Increases language usage
Expands communication, empathy & problem-solving skills
Enhances physical development
Leads to creativity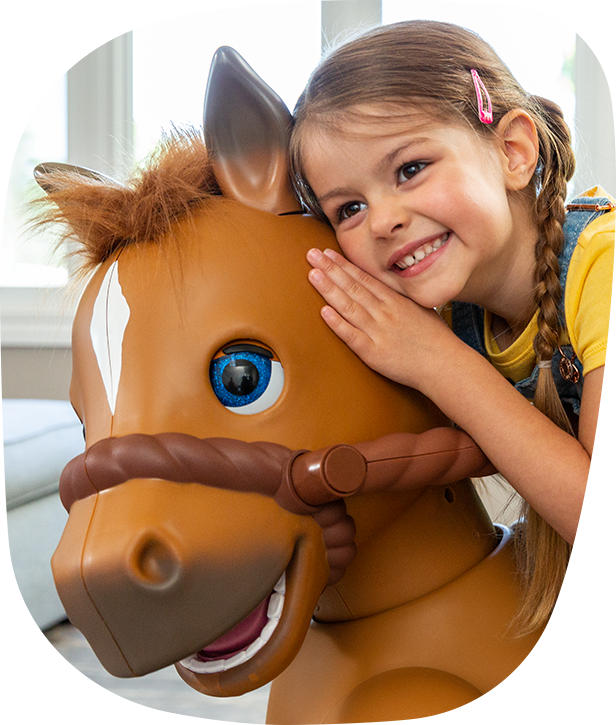 Follow Kid Trax on Instagram
Join our mailing list to stay up-to-date on new products, tips, and more!